AI, AI, AI, and more AI.
For professionals at the forefront of film editing, be it blockbuster movies or burgeoning YouTube segments, integrating DaVinci Resolve into your workflow is imperative. Regardless of whether your foundation is built on Avid Media Composer, Adobe Premiere Pro, or Final Cut Pro X, the inclusion of Resolve magnifies your editing prowess. Impressively, the software's free version rivals the capabilities of other premium NLEs.
The official release of DaVinci Resolve 18.5 has been anticipated since its beta debut in April 2023. If you've sidestepped the beta iterations, here's a comprehensive overview of the latest enhancements. For added insights, we've curated a selection of YouTube content showcasing expert techniques and tips tailored to Resolve.
The Cut Page:
The introduction of the "cut page" in Resolve was initially perplexing. Its true utility became apparent with the launch of DaVinci Resolve's iPad iteration, optimized for swift tablet edits. The 18.5 version amplifies the cut page's effectiveness. Key updates include:
Ability to create split edits by rolling or trimming audio.
Support for subtitles in the cut timeline.
Multiple timeline displays and action improvements.
Export current frame as still from media, cut and edit viewers.
Cut page track numbering unified with other pages.
Automatically detect and create captions from timeline audio.
New motion graphic effects templates and transitions in cut and edit.
Perform DaVinci Neural Engine scene cuts in the cut timeline.
The Edit Page:
The evolution of the Cut page doesn't overshadow advancements in the traditional Edit page. Augmented by DaVinci Neural Engine-powered AI tools, this update is particularly intriguing for multicam users like myself. Key enhancements for the Edit page include:
DaVinci Neural Engine-powered text-based editing in Studio.
Ability to manually relink missing VFX Connect clips.
DaVinci Neural Engine-based subtitles from audio in Studio.
Ability to stabilize multiple selected clips from the timeline.
Retime curve defaults to speed curve.
Option to copy grades from flattened multi-cams to multicam angles.
Improved text wrapping for caption previews in the subtitle inspector.
The timecode display window now offers timecode entry previews.
Ability to select all clips under playhead in cut, edit, and Fairlight.
Export the current frame as still from media, cut, and edit viewers.
The Export Edit Index action is now integrated into the edit index options.
Media, Color, Resolve FX:
With over 150 updates unveiled in DaVinci Resolve, a comprehensive exploration is essential. Key enhancements include:
AI-based audio classification in Studio.
AI-based Resolve FX Relight for virtual lighting in Studio.
OpenTimelineIO format for importing and exporting timelines.
Introduction of the USD toolset and support for USD Hydra-based renderers.
Native AI-based depth map tool in Studio.
GPU accelerated Clean Plate and Anaglyph.
2x Enhanced Super Scale algorithm.
3x faster renders with the Fusion splitter tool.
Per-timeline Resolve Color Management.
Matt finesse post-filter controls in Magic Mask.
Management of missing LUTs and spatial Resolve FX DCTL effects.
2x faster spatial noise reduction on Apple silicon.
L Log color management for Leica.
Organized color space and gamma options by vendor.
2x faster Beauty, Water Color, Stylize on Nvidia systems.
1.5x faster Lens Blur and Aperture Diffraction on Nvidia systems.
Direct TikTok uploads from DaVinci Resolve.
Blackmagic Cloud Presentations and animated GIF clip renders.
Reflections from The Post Flow:
DaVinci Resolve 18.5's advancements not only cater to social media platforms but also fortify its stance in high-end productions. The text-based editing empowered by AI is a boon for documentary creators. Features like the FX Relight tool could rescue flawed scenes during post-production. The introduction of the 2x Enhanced Super Scale algorithm effectively conceals the times when you must shoot on HD.
Conclusively, DaVinci Resolve 18.5 is a quintessential addition to every editor's arsenal. It complements existing workflows and, in some instances, supersedes them. Throughout my journey as a post-production editor and producer, Resolve has been with me every step of the way and each year they continue to add new features that solidify its place in my arsenal.
Considering the versatility and power of DaVinci Resolve, particularly when the Studio edition is priced at an irresistible price of $295, its acquisition is unequivocally prudent.
If you are looking to try out the full version of Davinci Resolve 18.5, you can buy an activation card here:
One activation card will work for any version of Davinci Resolve.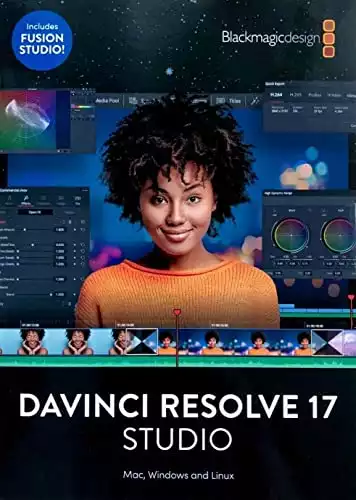 We earn a commission if you make a purchase, at no additional cost to you.
Need a DaVinci Resolve Folder Structure?

Here at The Post Flow, we have developed a state-of-the-art folder structure to make sure that your assets stay organized both on the drive and within Resolve. Used by editors around the world, this folder structure will make everyone happy and save precious time so that you can focus on the edit, not the clutter.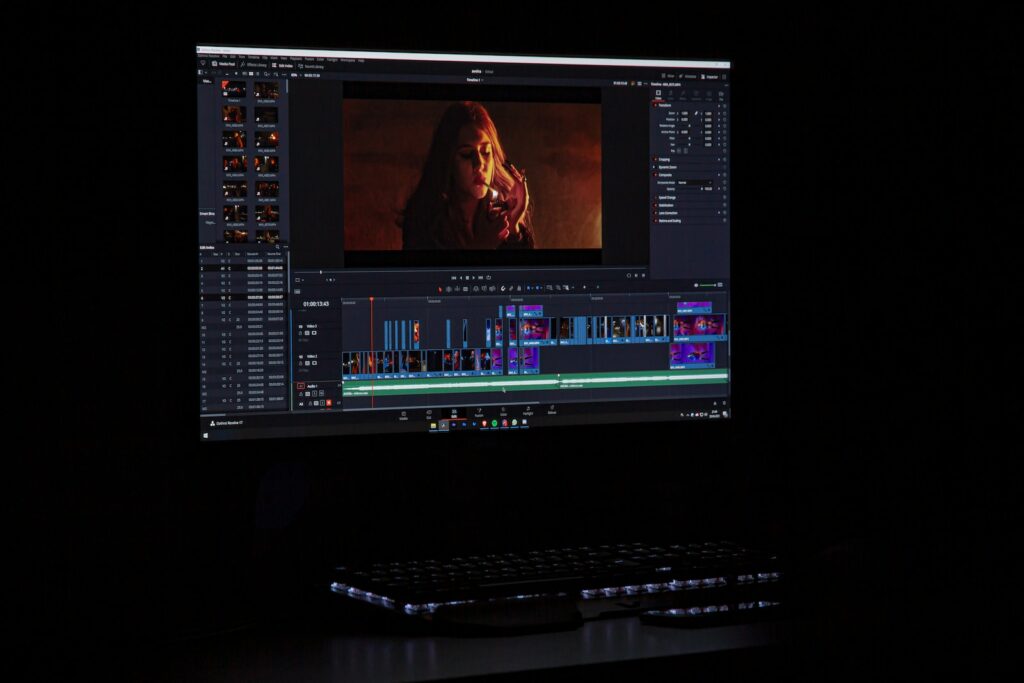 Professional Folder Structure for DaVinci Resolve
A professional post-production folder structure perfect for editing projects large and small. Designed for DaVinci Resolve workflows.