For editing pros, solo content creators, or even gamers (yeah we know you are using that 4090 for things other than business), NVMe SSDs have become indispensable for storage and for me, are the only drives I edit off of. I haven't touched one of those orange Lacies in years. They work great as desk decorations though!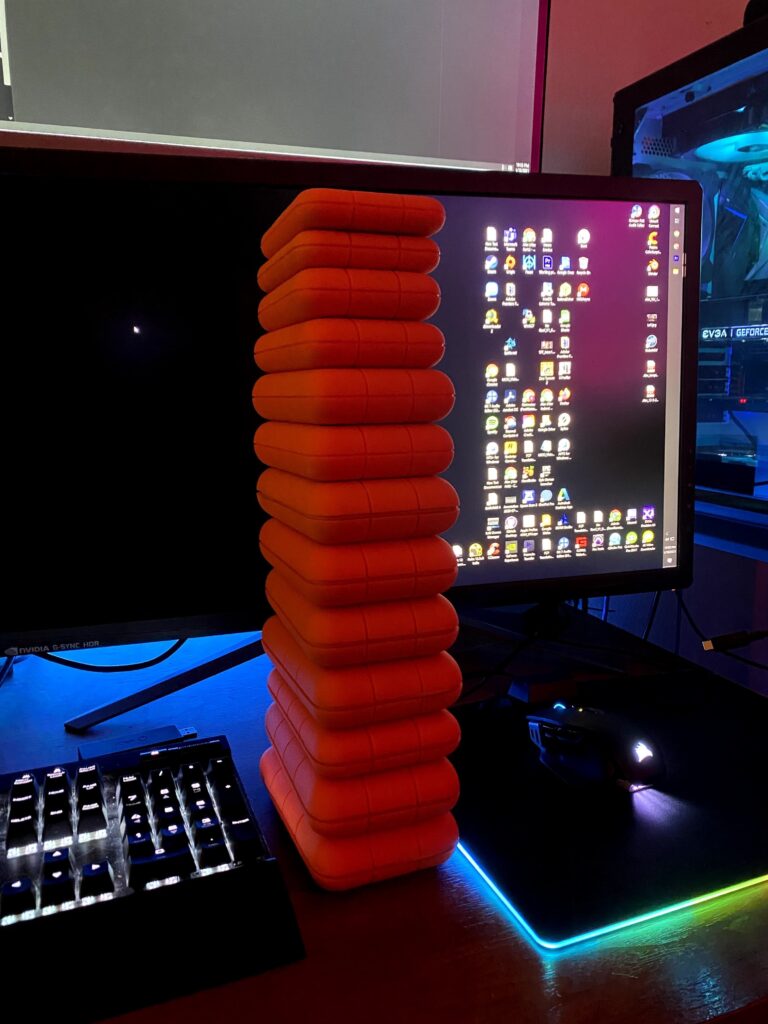 In an era where production rates—from film to day-to-day social media content—are skyrocketing, having a robust storage mechanism is paramount. It shifts the concern away from technical bottlenecks, allowing the software and files to stream as fast as technically and efficiently possible.
The Samsung 990 Pro 4TB NVMe Gen4 SSD, is a device characterized by its remarkable speed. In fact, this is the very drive I recently integrated into my computer, and the boost in speed is palpable on a daily basis.
Yet, with the advent of Gen5, why should one invest in a Gen4?
4TB of Optimized Performance
The zenith of a technology's performance often manifests toward the end of its lifecycle, after multiple refinements in its workflow and manufacturing process. While Gen5 SSDs have indeed entered the market, they're in their infancy and not devoid of the customary teething problems typical of emerging technologies. This is somethign you do not want to deal with in post-production. Gen4, however, has matured past these hitches.
Consequently, the Samsung 990 4TB NVMe SSD stands tall as arguably the most potent Gen4 SSD available according to benchmarks online.
Should the Samsung 990 Pro 4TB SSD Be Your Next Purchase?
Samsung elucidates that their new 4TB 990 boasts an enhanced controller, delivering almost unparalleled performance via a PCIe 4.0 interface. This promises sequential read speeds that peak at an astonishing 7,450 MB/s and write speeds reaching up to 6,900MB/s. For editors, this translates to superior timeline playback, brisk data transfers, and a slightly less crashy Premiere Pro.
Moreover, its single-sided design—housing all its NAND modules on a singular side of the PCB—augments thermal management, especially vital for those employing laptops equipped with an M.2 slot. This is pivotal, given the 990 4TB's propensity to generate heat.
For an in-depth perspective, the excellent NASCompares' review:

Is this SSD… the one?
For editors grappling with voluminous footage, the prospect of a spacious SSD is a boon. An example: my live production content roughly consumes 300GB for each project, translating to 1.5 TB annually for five such projects. With over a decade in this domain, I've amassed in excess of 15 TB, not accounting for the additional storage requisites for project files, masterpieces, and supplementary resources.
Film narratives and documentaries potentially amplify these storage needs. Although traditional HDDs suffice for archiving, the pressing demand in contemporary rapid production workflows necessitates speedier storage solutions for efficient editing and archiving.
Having personally upgraded to this very SSD, I can attest to its superior performance and how it noticeably enhances everyday tasks. So, if you have the money, I would get it no hesitation. Or at least, get the cheaper 2TB version.