Having a reliable offload, file transfer, and backup system is crucial when dealing with tight deadlines and multiple collaborators. With this NAS system, you will be able to simultaneously backup your invaluable footage locally, to the cloud, and then send it all through a simple drag and drop.
Most small production companies won't need extensive networking, expensive network switches, bulky server racks… none of that. A lot of times your editors are out-of-house so having a server you can edit from is not your main priority. Additionally, the costs associated with getting a full 10G post-production network are prohibitively high. Your priority right now is backup, security, and file sharing.
---
The Small Production Company Build
---
Item 1: The NAS
Yes, there are cheaper options available. BUT, that is not what you need. The extra couple hundred dollars this machine costs is more than worth it. Not only do you get 10 hard drive bays (2 SSD bays internal, 8 HDD bays external), but you also get Thunderbolt 3, 16 GB of RAM, and a speedy 6-core Intel i5 processor. Why do you need all this? Well, this server is also going to act as your personal "Dropbox" therefore it needs to be fast enough to run a Linux virtual machine for Nextcloud (we'll talk more about that later) and the ability to transcode videos on-the-fly for remote viewing.
The two Thunderbolt 3 ports are perfect for connecting 2 Macs if you need to edit in-house or simply view dailies. The best thing about Thunderbolt? It's crazy fast and plug-n-play. You can even route an internet connection through it if you'd like to have the stability of a hardwired connection (I highly recommend this).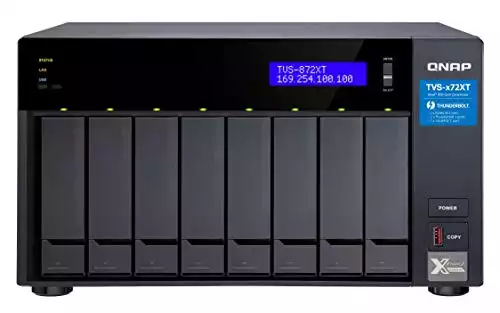 We earn a commission if you make a purchase, at no additional cost to you.
---
Item 2: The SSD's
As cliche as it is, time is money. The last thing you need (or want) to do is wait hours for a drive to finish transferring. Depending on what on-set shuttle drive you invested in; you need to ensure that your new server more than exceeds the speed of that drive. This will ensure that every component is operating at peak speed and there are ZERO bottlenecks. An average single-cam professional (RED/ARRI) daily drive is around 300-500 GB. An average single-cam prosumer (Sony/Canon) daily drive is around 100-150 GB. However, once you start adding more cameras that number increases dramatically. Additionally, the type of files you are recording can greatly influence the size of your project. H.264? Your project will probably remain small. ARRIRAW or RED 4:1? Yeah, that will be a lot. To prepare for whatever a production throws your way, I recommend dual 1 TB SSDs in RAID 1 for file security and redundancy.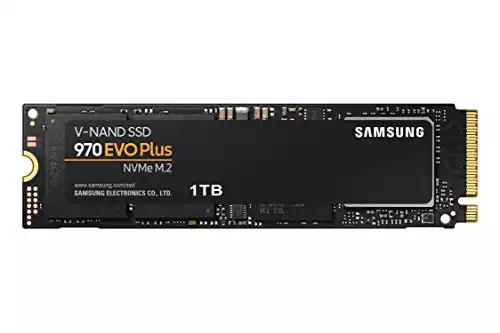 We earn a commission if you make a purchase, at no additional cost to you.
---
Item 3: The HDD's
Yeah… these are not cheap but please, DO NOT go the cost-saving "drive shucking" route. In case you don't know what "shucking" is. Shucking is the process of buying cheap external hard drives (like these) and removing the plastic enclosure to expose the "internal" hard drive. Yes, this might save you $100 a drive but these drives are cheap and WILL fail exponentially sooner than the drive that is linked here. Moreover, once you remove the enclosure, you void the warranty of the drive. This means zero data recovery and zero returns. Additionally, there is a reason these drives are cheaper than their internal counterparts. The drives they put in these external enclosures have failed their quality and/or speed checks and are "B-spec" drives. I have had multiple systems with these shucked drives fail or respond with various S.M.A.R.T. errors. It's just not worth the cost savings. However, if you must, you can reduce the risk factor of running shucked drives by utilizing a RAID 6 + dual hot spare setup. RAID 6 will protect against 2 simultaneous drive failures and the dual hot spare will ensure that your performance is not degraded while the RAID rebuilds itself. Yes you "loose" 2 storage drives (so you only have 6 drives technically) but I'd rather have peace of mind than 2 extra drives. If you go the shucked route there are two options: Seagate or Western Digital. Both are "fine" just choose whatever is cheaper. The Seagate is easier to shuck, however. The WD takes a bit more work.
If you plan to buy OEM drives (as linked to here), the Seagate IronWolf 12TB drive is perfect for a backup system. No need to buy the IronWolf Pro, you are not building an enterprise data center.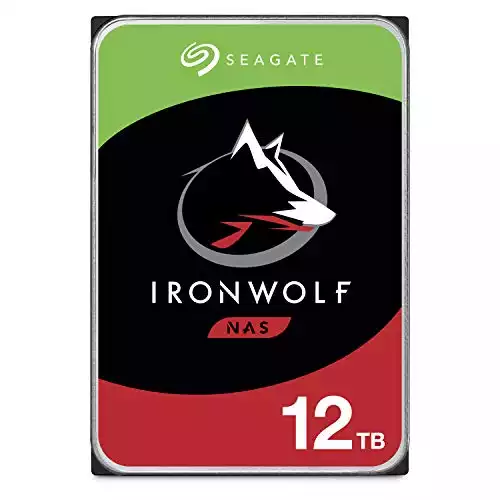 We earn a commission if you make a purchase, at no additional cost to you.
---
Item 4: The Interface
This one is simple! Buy 2 Thunderbolt 3 cables. That's it. "Wait, I already have one of these. It came with my MacBook?" Welcome to the clusterf*ck that is USB-C cables. You can have 4 different cables that may look identical but are completely different. USB-C is just an interface. USB-C does not dictate the speed of the cable at all. It only dictates the shape of the connector. The cable that came with your MacBook is power only and cannot transfer any data. The USB-C cable that came with your hard drive? That is a USB 3.0/3.1 cable and does not support thunderbolt. Thunderbolt 3 cables are not cheap and usually do not come bundled with drives or computers. Not to mention that Thunderbolt 3 cables are at max 2 meters long… so kinda short. You'll notice that the shorter TB3 cables have a speed rating of 40Gb/s and the longer ones have a rating of 20Gb/s. You should buy the 40Gb/s one then, right? It will be faster righttt??? No. It won't. Don't fall for their deceptive marketing. The speed of your source determines your transfer speed NOT the cable. The only time Thunderbolt 3 cable speed matters are when you are powering external GPU's or displays. Let's say your hard drive from set is an orange Lacie Hard Drive. Click that link and notice that the product description says "Enjoy fast USB-C 5Gb/s file transfers." They are referencing the maximum speed of the cable and not the drive. That drive will transfer at 105-115 MB/s which is nowhere near the cable speed. Which, when we convert 5Gb/s to MB/s is 625 MB/s. You have plenty of bandwidth overhead and don't need to worry about a cable. I will go over the difference between GB/s and Gb/s in a future blog so that you will never be fooled by deceptive marketing again.
Just buy the cable I have linked here. It's plenty fast and sacrificing cable length for zero speed increase is pointless.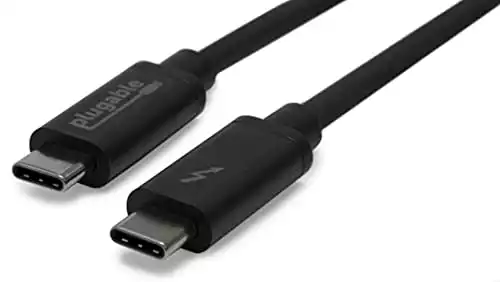 We earn a commission if you make a purchase, at no additional cost to you.
---
Item 5: The UPS
No, we are not talking about the famous brown trucks rolling around your city, we are talking about your backup Universal Power System (UPS for short). If you live in Los Angeles, you are probably used to rolling power outages or the random transformer explosion that kills your power for a couple of hours. A power outage is not a matter of "if" but a matter of "when." The worst thing that could happen is that a power surge destroys your server and you lose all your data (good thing you have it backed up to the cloud… right?). The not-so-bad thing is that you lose all your progress 3hrs into a 3TB data transfer and you have to start all over costing you hours. Since time is money, a power loss is completely unacceptable. Prevention is the best form of protection so buy a UPS. It will protect you from surges and give you a couple of hours of spare power… just don't plug in anything too power-hungry into it. I recommend the APC UPS, it's very reliable and most importantly… isn't CyberPower. Don't buy CyberPower or… any other brand for that matter. APC is the best and most trusted in all industries. I have seen plenty of CyberPowers fail or not switch over to battery power fast enough, therefore, resulting in loss of data. The cost savings is NOT worth it.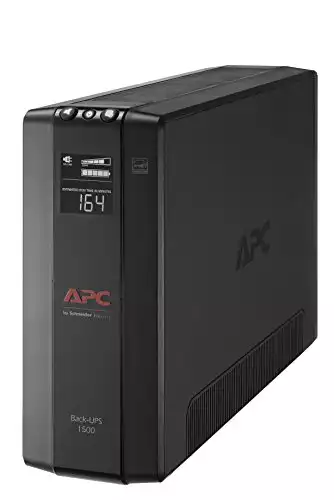 We earn a commission if you make a purchase, at no additional cost to you.
---
In Conclusion
And that's it! Everything you need for your small production company is here. I mentioned Nextcloud and secure file transfers in the NAS section. I will be writing a blog about how to install Nextcloud on a qnap to reap the massive efficiency benefits of self-hosted cloud storage and file transfers soon. If you are technically inclined, click this link to get started. Keep in mind it will take some Linux and web server knowledge but it isn't hard to learn the basics.