Podcasting is awesome and a part of our daily lives. For me, throwing on a stream of The CMO Podcast has always gotten me in the spirit and preps me for the day ahead. And for many, a great podcast has inspired others to start their own!
Podcasting is a great way to share your ideas and connect with like-minded people. But before you can start sharing your voice with the world, you need to make sure you have the right equipment.
In this guide, I'll go over the best microphone, mixer, boom arm, and headphones for podcasting. By the end, you'll be ready to start recording your very own podcast.
Be heard, and be heard well: The Microphone
The most important piece of equipment for podcasting is a good-quality microphone. Without a decent microphone, your audio will sound like… a tin can. Now, you don't need a Neumann, but you do need to invest appropriately.
There are a few different types of microphones that you can use for podcasting. The most popular type is the dynamic microphone. Dynamic microphones are great for podcasting because they have a wide frequency response and pick-up sound from all around the mic.
Another type of microphone that you can use for podcasting is a condenser microphone. Condenser microphones are more sensitive than dynamic microphones and can pick up higher frequencies. However, they are also delicate and much more expensive. Unless you plan on recording instruments or John Legend, a dynamic microphone like the Shure SM7B is the way to go.
Shure SM7B
Studio Recording, Home Recording, Podcasting and Streaming. The SM7B Is Trusted By The Worlds Leading Vocalists, Podcasters and Streamers.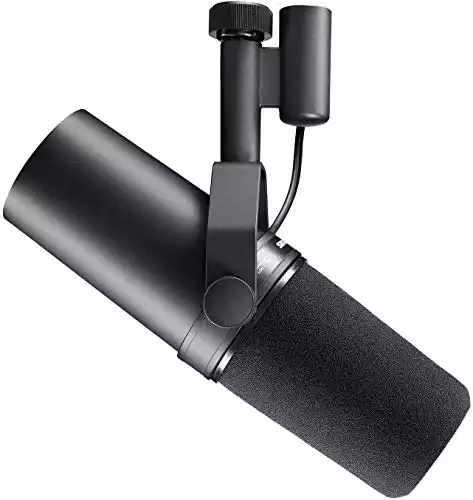 We earn a commission if you make a purchase, at no additional cost to you.
Mix like a master
Mixers are often overlooked but are seriously the most important gear in your setup. Sure, you could get a cheap mixer like an Alesis MultiMix… but in my opinion, they sound tinny and lack that golden tone that we all know and love. Personally, I am a huge fan of Solid State Logic's SSL2+.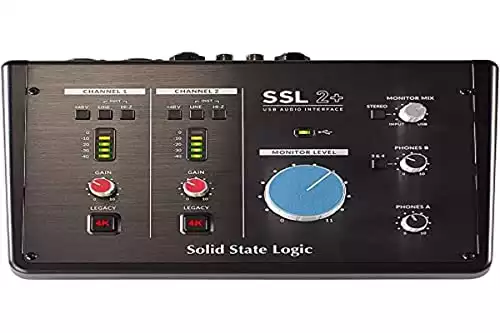 We earn a commission if you make a purchase, at no additional cost to you.
Sure, it might look tiny; but underneath the hood it is mighty. It has amazing mic preamps, a "4K" button that makes everything sound creamy and golden, two headphone outputs, and 24-bit / 192 kHz AD/DA AKM Converters. I use this device daily and have never been happier.
Over under over under over…
"Over under? What is that??" That is the method you will be using when wrapping the cables that you bought from the link below.
Monoprice XLR
Balanced Audio cables utilize impedance balanced lines that reduce EM and RF noise.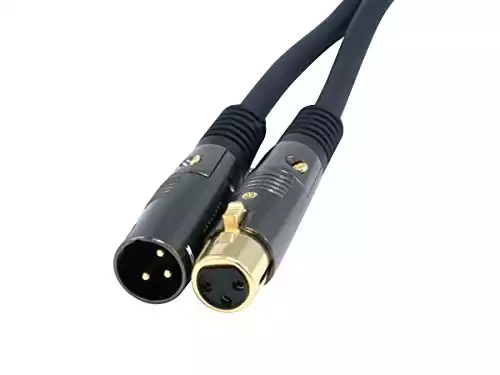 We earn a commission if you make a purchase, at no additional cost to you.
Here is the video demonstrating the skill that everyone needs to learn before they touch a cable:
Here comes the boom (arm)
A boom arm is a device that mounts your microphone and allows you to position it in the perfect spot. Boom arms are especially helpful if you're podcasting with multiple people. They allow you to position the microphones so that they're all at the same level, which makes it easier for everyone to be heard clearly. Personally, I recommend getting whatever fits the budget. For me, I've been very happy with the Rode PSA1. It's strong, sturdy and resistant to vibrations that can negatively effect your audio.
Rode PSA1
Broadcast-style Professional Studio Desk Boom Arm with Standard Microphone Threading
Over 3' Horizontal Vertical Reach
360-degree Rotation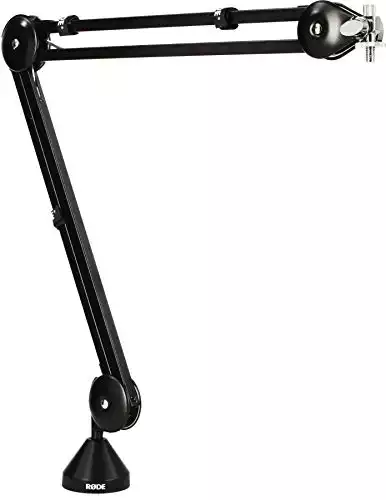 We earn a commission if you make a purchase, at no additional cost to you.
Awaken the inner audiophile: Headphones
As a self-proclaimed audiophile, I'm a huge fan of the Beyerdynamic DT 1770 Pro. However, they are pricy. That's why I'm going to be listing a few choices for all budget ranges. Personally, my pick is the cheaper Beyerdynamic DT 770 Pro. You will find these headphones in practically every studio in Los Angeles. They will last for decades and sound unbeatable for the price. If that is still too high, I would recommend the Sony MDR 7506 which I also talked about in this article about the best headphones for mixing.
And… we are live.
Choosing the best podcasting equipment for your podcasting journey really isn't all that bad when it's broken down. The equipment listed here will ensure that your listeners can hear your voice distortion-free so they can focus on the content, distraction-free. But remember, no amount of fancy gear will make you successful. You will only be as good as the content you put out, not the microphone you speak in to.
In this guide, we've gone over the best microphone, mixer, boom arm, and headphones for podcasting. By following these tips, you'll be able to start recording your very own podcast in no time.