So this isn't technically "post-production" or "production" however it's something that I've been wanting to write about for a while. I love web development. From building Microsoft Frontpage sites in elementary school to custom server-hosted private clouds powered by PHP later in life. My software skills have been self-taught and the results… have been great! The Post Flow site you are currently reading and the website for my production company, CWBY Creative are evidence of my design skills.
I know there are a lot of users who browse this site and already have personal sites or sites for their company. And for that, I congratulate you. It's not easy making a site and a lot of work goes into it. But maybe… perhaps it's time for a refresh? And for those who are just beginning their web development journey, you've come to the right place :).
Now, I believe Squarespace has its place. It's super easy to use and "just works" most of the time. Believe it or not, I use it for my personal portfolio. What makes Squarespace great is that it's just that… easy. But for those who really want to take their site to the next level without going for a full-on custom-developed $15000 website… Using a WordPress front-end, with a Kinsta backend, and a beautiful theme from ThemeForest is something you literally can't go wrong with.
Fun fact, this site used to be run on Squarespace but just making the switch to WordPress tripled my views and made it much more engaging.

I mean, look at the CWBY Creative website. It's beautiful (if I do say so myself). And all that was made for a total of $50 plus hosting of $35 dollars a month.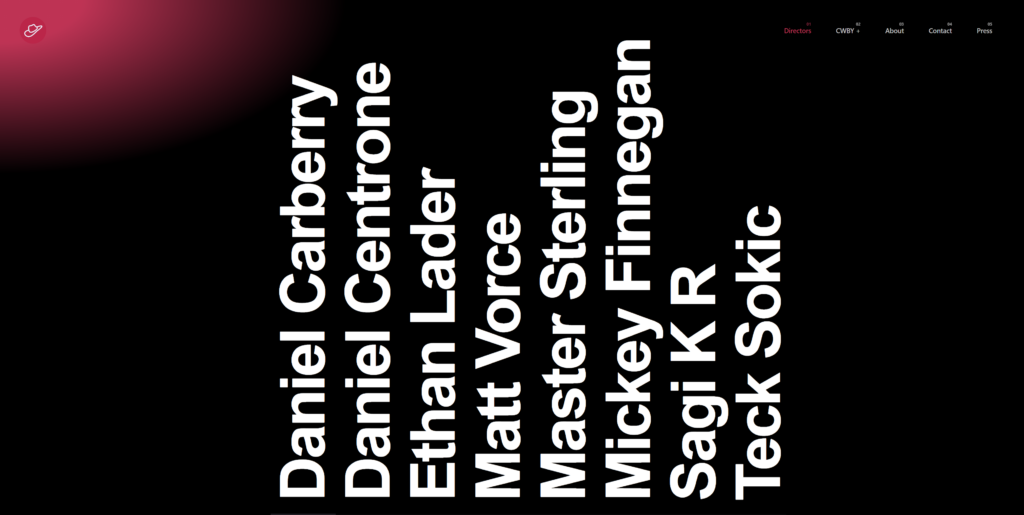 Why (and when) you should use Squarespace.
I don't hate Squarespace at all. It's a fantastic all-in-one package that takes care of a lot of the headaches of web development. If you are not particularly tech-savvy and just want a simple website to showcase your sick edits (or photos, or camera skills)… and you also don't want something that's crazily customizable… then you really can't go wrong.
My only warning though is to try to avoid any crazy customization via those "Squarespace devs" on Fiver. Honestly, a fast, simple, minimal website is always better than a heavy and bloated but pretty site.
If you go with Squarespace, keep it chill, find a fun pre-made theme, and call it a day.
There are a ton to choose from on the Squarespace site.
Why I made the switch to WordPress.
WordPress has been around for a longggg time. So long in fact that over 45% of websites on the internet are made on WordPress. Isn't that wild? 45%?! The reason WordPress is so great is that when it is paired with a lightweight theme from ThemeForest, you get a site that looks like a million bucks while only costing you anywhere from $30-$60.
For a site like CWBY Creative, I used the amazing Ohio Theme. Spent a few days moving things around using Elementor (a powerful visual editor for WordPress), optimized it for mobile, and then voila! A finished site.
In the past, I have tried custom developments with Squarespace but have never really been impressed… it still looked like a "Squarespace site" and as mentioned earlier… bloated and slow. I basically bit the bullet and learned how to use WordPress. Though initially, it can be confusing, after a few days you get the hang of it and can never go back. Not to mention. You are literally saving hundreds if not thousands of dollars in the short and long term.
The cost savings are definitely determined by your hosting platform, however.
Let's clear up the difference between hosting and site builders.
I see a lot of people who get confused understanding the difference between All-in-one platforms like Squarespace and hosting platforms like Kinsta.
To make it brief… with Squarespace, you can only use their own website editor. And with Kinsta, you can bring whatever website editor (like WordPress) or code you like… what they provide is a crazy high-quality backend to run it on.
Kinsta vs other hosting platforms.
Kinsta is my favorite. It is pricer than the ever-popular website hosting platform, Siteground But I think it is well worth the cost.
Kinsta is like the Tesla of WordPress hosting. It's fast, secure, and offers top-tier performance. It's managed hosting, which means it handles everything from daily backups to security checks and updates for you. Plus, Kinsta uses the Google Cloud Platform. So, if you're aiming for global reach, they've got data centers worldwide that can give your site that 'lightning-fast load' feeling wherever your audience might be. Yes, it might cost a tad more than your average hosting, but considering the peace of mind and blazing speed, it's definitely worth those few extra bucks. Especially if you're looking to truly professionalize your online presence.
SiteGround, on the other hand… They've been in the hosting game for a good minute and are known for their excellent customer support and solid performance. What sets SiteGround apart is its affordability while still providing great features. It's a fantastic option for beginners or those not willing to splash too much cash on hosting just yet. With SiteGround, you're getting reliable hosting that's WordPress-optimized, and they even throw in some freebies like daily backups and a free SSL certificate.
Kinsta and SiteGround. They're two different beasts tailored for different needs. But the common denominator is that they both provide quality hosting which can drastically influence the performance of your site.
Learn more about both here: Kinsta Siteground
Choosing a theme for your portfolio or company.
Once you've settled on a hosting platform, navigate to Themeforest, and choose an awesome well-rated WordPress theme for your site. Here are a few themes that I've used in the past and personally love: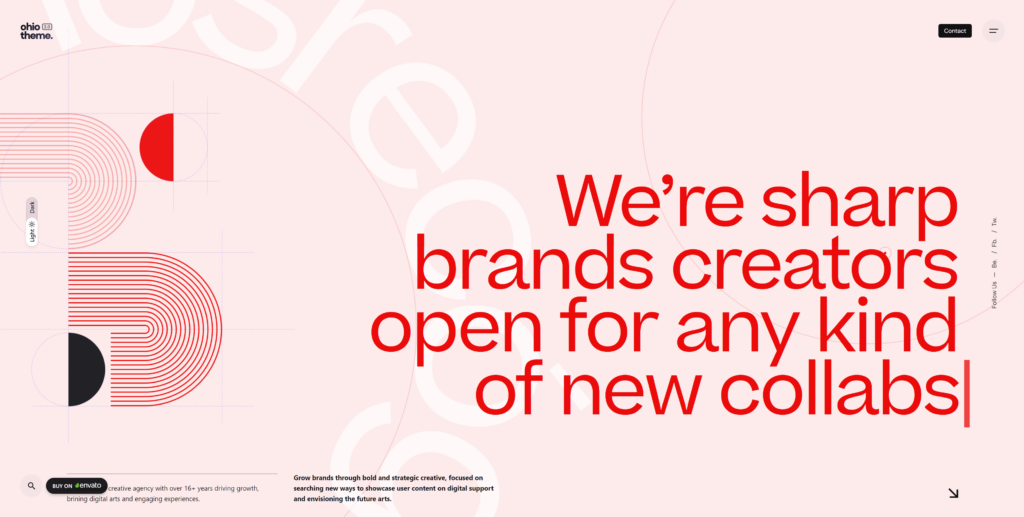 Super clean and is what I base my CWBY Creative site off of.

View the Ohio Theme.


Obsius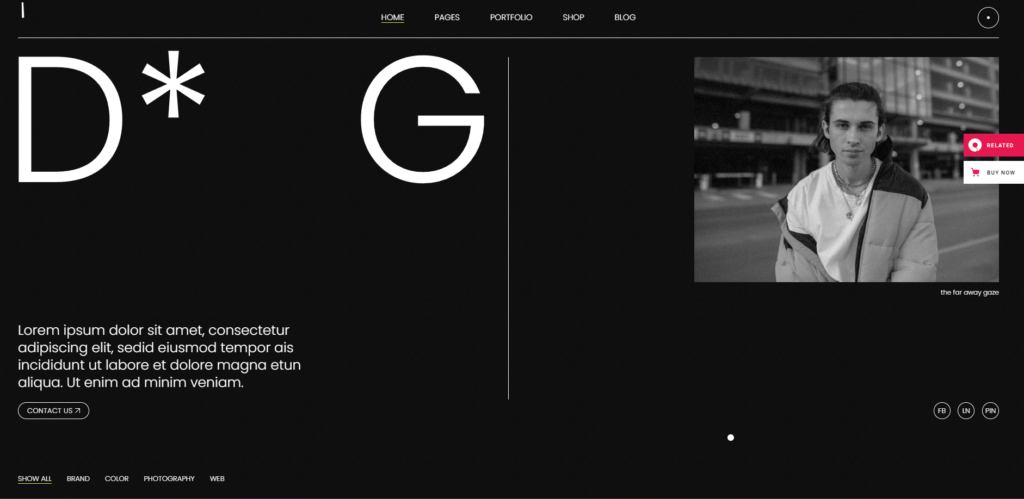 Love the design elements here. Very edgy and modern.
View the Obsius Theme
Most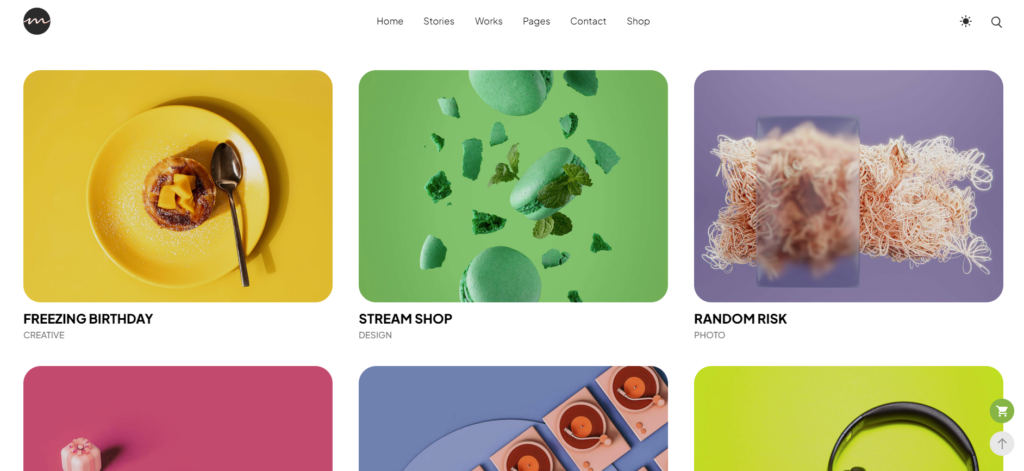 Very clean and highly responsive. Been a fan of this one for just how light and responsive it is.
View the Most Theme
In Conclusion
Web development is indeed a journey of exploration and creativity. Starting from simple platforms like Squarespace to more intricate ones like WordPress, each step is about expanding your horizons and fine-tuning your skills. The transition I made from Squarespace to WordPress wasn't just about changing platforms; it was about embracing a realm filled with endless customization options and optimizing performance with robust hosting like Kinsta.
Selecting a hosting platform is akin to choosing a strong foundation for your project. While Kinsta might be on the pricier side, its superior performance and security features justify the cost, especially for those looking to elevate their online presence. On the other hand, SiteGround offers a budget-friendly, reliable hosting solution, making it a great choice for those just starting out or on a tighter budget.
The theme you choose for your website is the final piece of the puzzle. It's about finding that perfect design that not only looks good but also offers smooth navigation and an intuitive interface for your visitors. Platforms like ThemeForest offer a myriad of theme options to suit various aesthetic and functional requirements. It's the only place where I get my themes from.
In conclusion, web development is a blend of choosing the right tools and platforms, mixed with your personal touch and creativity. Whether you opt for the simplicity of Squarespace or the extensive capabilities of WordPress, paired with a solid hosting platform, you're on your way to creating a digital space that's a true reflection of your ideas and aspirations. Each project you undertake is a learning experience, a step forward in mastering the art of web development, and a closer move towards perfecting your digital footprint and growing your creative business.
I only recommend products I would use myself and all opinions expressed here are our own. This post may contain affiliate links that at no additional cost to you, I may earn a small commission.